Volunteering is its Own Reward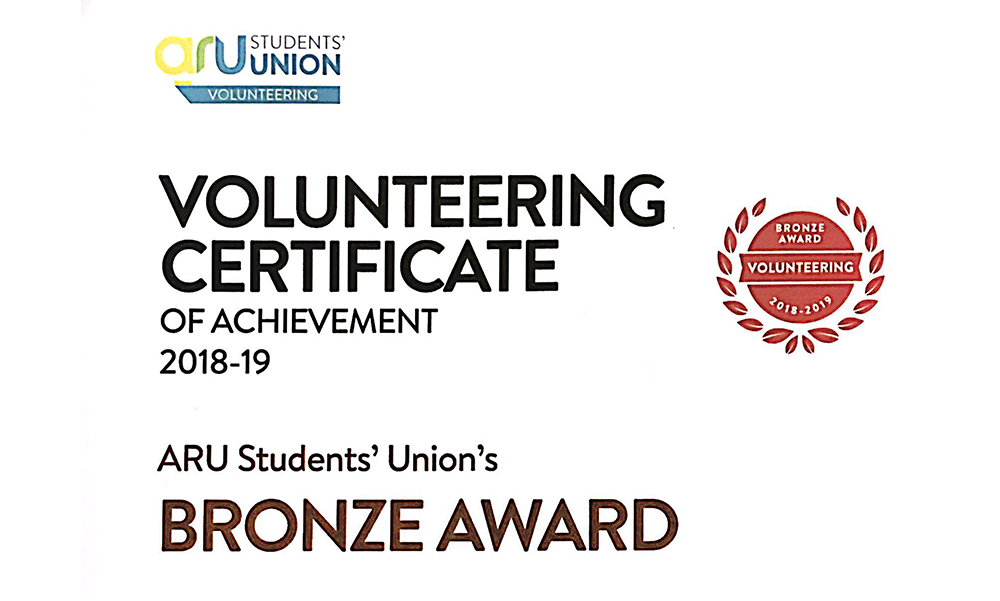 …but a Bronze Volunteering Certificate isn't too bad, either!
These aren't really things I mentioned on this blog, but I was the Course Rep and a committee member of the Game Developers Society this year. The positions are completely voluntary and I did them gladly, but even so, it is nice to be acknowledged for doing them in some way.
Mailing list
Subscribe to my mailing list to receive updates about my projects!