Mobile Technology: Week 3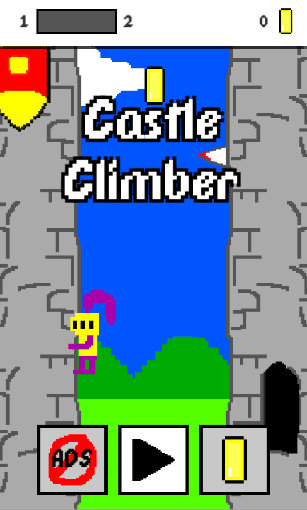 Week three is here. After receiving feedback from my lecturers and peers, I've decided to go forward with prototyping Castle Climber!
Features implemented
Basic controls implemented. Tap and hold to stop moving, release to jump.
Three hazards implemented: the archer, the fireball and the wall spike. These are the left-right moving hazard, up-down moving hazard and static hazard respectively.
Coin counter implemented. The climber can pick up coins in the level. Some coins are awarded for completing a level as well.
Main menu, game over and level complete screens implemented.
Created preliminary sprites for the game. I'm testing out an art style which is meant to be reminiscent of very early 80s text-based adventure games like King's Quest. Let me know what you think about it!
Features to add over the next week
Object pooling.
Procedural level generation.
Level progress meter.
That's all for week three. Thank you for reading and see you next week!