Mobile Technology: Week 5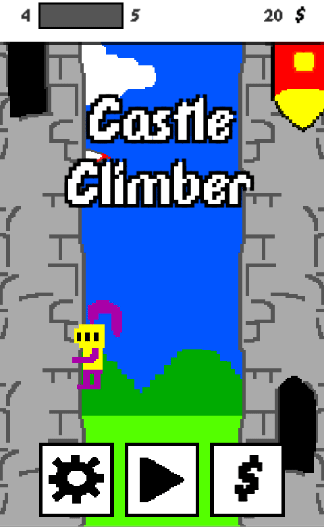 Time for another update post! This week I focused on implementing saving functionality as well as the options and shop menus. Full details below!
Features implemented
Saving! Finally, progress in the game is no longer lost after a play session. I used Unity's PlayerPrefs to store data as I didn't feel like the game needed a more comprehensive system. There isn't really that much to save other than the player's coins, reached level and earned skins.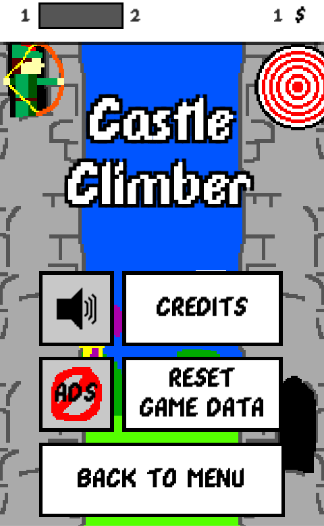 Options menu! Featuring such classics as "Reset Game Data" and the "Credits". Some of the options are still greyed out as they are a work in progress. The "Reset" option was my main focus as I needed a way to get back to the game's default state for testing purposes.
The Shop! Players can spend their hard-earned coins in the shop on new skins for the climbing knight (see GIF above). I just added one skin for now, which is based on one of my favourite video game characters. :)
I changed the coin counter icon into a dollar sign, as I didn't think it was very clear that it's "currency".
Features to add over the next week
Because we're going to be playtesting each other's games in the practical session for the module this week, I will spend it implementing feedback from the playtesting sessions. However, I'd also like to…

Add music and SFX. Hopefully I can find or create some audio that will mesh well with the game's art style.
Improve the procedural generation. I'll do this by introducing a bigger variety of pieces and making sure the tower is not full of stretches of non-hazardous pieces.
Tune in next week for more updates. See ya then!