Assignment: 'Castle Climber'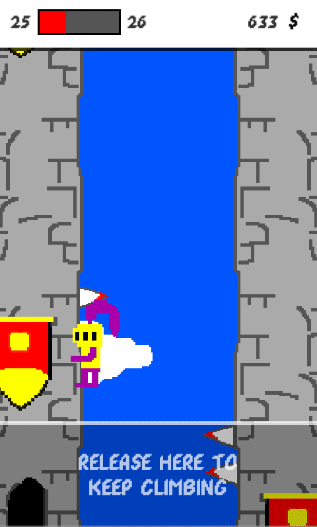 Details
| Platform | Engine / Language | Type | Mark |
| --- | --- | --- | --- |
| Android | Unity (C#) | Solo | 80% |
About Castle Climber
Overview
Become a brave knight and scale the castle to rescue the princess in Castle Climber!
Avoid increasingly difficult obstacles - from spikes, to archers, to wizards!
Use your hard-earned coins to purchase new outfits and climb in style. ;)
Development
Castle Climber was made for the Mobile Technology in Computer Games module. The entire development process was documented through blog posts which you can find here.
Screenshots